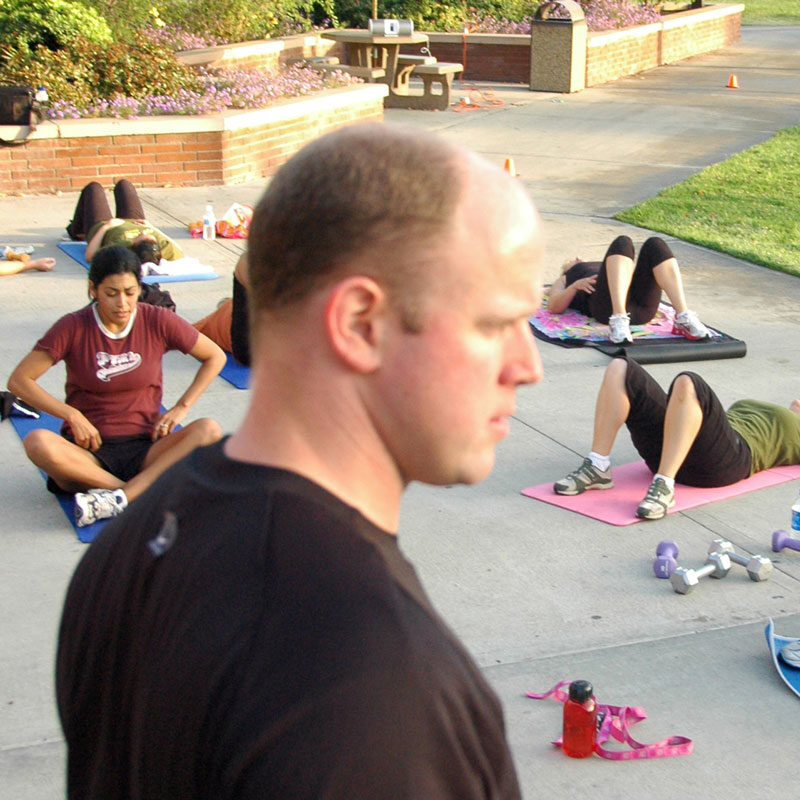 "We want you to love your exercise, but we love helping you improve even more"
Mark Baines, MS, MBA, PFT, CSCS, PES, has been instructing/leading fitness boot camps as the first boot camp ever held in Irvine since 2005 ("Irvine Boot Camp").
He received his Bachelor of Business Administration Degree (BBA) in Business Management in 1993 from Gonzaga University. He also obtained secondary teaching certification in social studies at Gonzaga and secondary teaching certification in English from the University of Washington. He obtained his Master of Science Degree (MS) in Exercise Science and Health Promotion from the California University of Pennsylvania in 2006 and received his Master of Business Administration Degree (MBA) in the Executive MBA Program at California State University, Fullerton with an emphasis in finance and marketing in 2009. He currently holds certifications as a Certified Strength Conditioning Specialist (CSCS) through the NSCA and holds training certifications and specialist designations from the NASM (PES), NESTA (PFT), ISSA (CFT), and NCCPT (CPT). He worked as a junior high teacher, high school basketball coach, cross-country and track coach for more than five years before working as a personal trainer and strength coach for the last 20 years. He taught social studies, English, math and computer applications for 4 years in Seattle, WA before moving to southern California to train for the 2000 Olympic Games in Sydney, Australia. Mark ran at the collegiate level at Gonzaga University, but his times fell short of the 2000 U.S. Olympic Trials. He has instructed and led workshops as a master instructor for personal fitness trainers in the United States and Asia through NESTA and the NCCPT. He has presented at industry trade shows and conferences across the United States such as Club Industry, IDEA, and IDEA Personal Trainer Institute.
He now teaches as a biology and kinesiology professor at Concordia University Irvine in the areas of exercise physiology, health & wellness, and anatomy and physiology in addition to instructing fitness boot camps, running clinics and camps in Orange County, CA, and personal trainer workshops throughout the United States.
Email: [email protected]
Phone: 949-491-6751